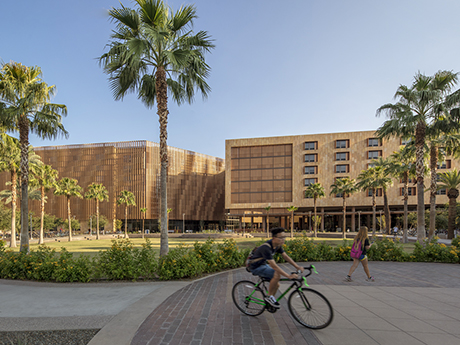 Austin, Texas — American Campus Communities (ACC) stockholders have approved the previously announced all-cash acquisition of the company by Blackstone. The proposed acquisition is expected for completion today, subject to the satisfaction or waiver of other customary closing conditions.
Blackstone plans to take the company private following the acquisition. This move comes as the price of public equity has been more expensive than private institutional capital over the past few years, according to Bill Bayless, co-founder and CEO of ACC, in a letter to employees earlier this year. During that time, many of the private players in the sector were able to acquire and develop more aggressively than the cost of public equities permitted.
The $12.8 billion purchase price represents a premium of 22 percent against ACC's 90-day, volume-weighted average share price as of April 18, and a 30 percent premium over the company's closing stock price on Feb. 16, the day prior to ACC disclosing an indication of willingness from Blackstone to acquire the firm. 
"Student housing is one of the few resilient asset classes that can offer investors downside protection plus the ability to reprice in an inflationary environment. So, it's greatly validating for an entity like Blackstone to come into the space now, which further highlights those who have a deep expertise in the sector and reinforces our belief in its long-term institutional appeal," say Christopher Merrill, co-founder, chairman and CEO of Harrison Street.