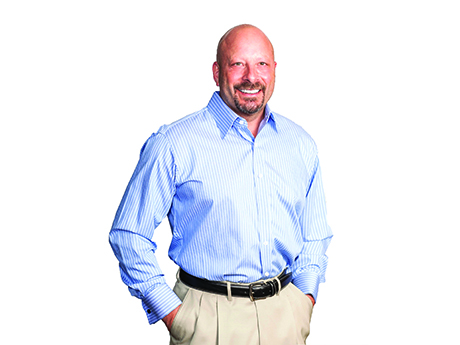 Austin, Texas — Bill Bayless will retire from American Campus Communities (ACC) effective April 21, nearly 30 years after co-founding the company. Bayless led the company as CEO for 20 years before transitioning to the role of vice chair in 2023, shortly after the firm's 2022 acquisition by Blackstone. 
Bayless led ACC from its start-up through being the largest — and for many years, the only — publicly-traded company in the student housing sector. He was named vice chair earlier this year when Rob Palleschi was hired as CEO. 
"Thirty years ago, we founded American Campus Communities with a mission to be the nation's premier student housing provider with an unrelenting commitment to students, parents, universities and investors," says Bayless. "Over the decades, I have been blessed to lead a team of the most dedicated and passionate professionals who took that mission to heart and who built the ACC brand into a legacy far beyond my original vision." 
Over his 30-year career, Bayless has been involved in nearly $30 billion of student housing transactions, including more than $8.7 billion in ground-up development. He is widely credited for student housing becoming an institutional asset class. 
"Bill believed how institutional the student housing sector could become when no one else did," says Marc Lifshin, founder and CEO of Core Spaces. "He pioneered and paved the way. He is one of the reasons the industry is what it is today."
ACC was one of the top performing publicly traded real estate companies in the U.S. under Bayless' executive leadership. The company's value increased from $300 million to $12.8 billion over the 18 years it was public before being taken private by Blackstone. 
The company garnered a number of awards over the years with Bayless at the helm, including 'Development Firm of the Year' by the National Association of Home Builders; ranking amongst 'America's Most Trusted Companies' by Forbes and Newsweek; and 'Great Place to Work' certification in 2019, 2021 and 2022 by the state of Texas. The company also is one of the top cumulative winners of SHB's Innovator Awards.
"I'd like to offer my sincerest gratitude and heart-felt appreciation to my ACC teammates past and present, my various capital partners throughout the years, members of the ACC public board of directors, our former public shareholders, and the team at Blackstone — all of whom collectively have brought the company to the threshold of the amazing opportunities that lie ahead," Bayless says. "I'm sure the best is yet to come. I'd also like to thank the scores of industry colleagues from whom I've learned so much, and whose camaraderie I have so enjoyed. We can all be proud of the industry we have built together."
"As a true pioneer in the industry, Bill has passionately built and led a best-in-class company that played a pivotal role institutionalizing student housing as a mainstream investment while nurturing an award-winning culture based on shared values and a dedication to evolving the collegiate residential experience," says Palleschi. "With great respect, we will honor Bill's legacy as we continue to grow to new heights by building upon the solid 30-year foundation that Bill and the ACC team so proficiently created."
The Industry Responds
It's hard to imagine student housing without Bill, notes Robert Bronstein, president of The Scion Group. "He has had a singularly important role in the growth of the industry," he says. "I have been involved in student housing for 23 years, and for every day of that period, American Campus Communities — and specifically Bill Bayless — has represented true leadership, credibility, fairness and decency."
"It was Bill taking a chance on Scion and being willing to entrust us with some of our first-ever acquisitions that helped to establish our company," continues Bronstein. "All of us who make our living in this industry should be grateful for his contributions."
"Bill is truly one of the pioneers of the student housing industry," says Wes Rogers, president and CEO of Landmark Properties. "Under Bill's leadership, ACC helped institutionalize our sector and pave the way for companies like Landmark. I'm grateful to have gotten to work with Bill over the years."
Bob Clark, CEO of PeakMade Real Estate, agrees, noting that Bayless has been a titan and a wonderful ambassador for the student housing sector from the very beginning. "He was the perfect person to represent the industry on Wall Street and validate the student housing model with the investment community," he says. "All of us owe him a debt of gratitude. None of us would be where we are today without his visionary leadership, passion and hard work."
"Theodore Roosevelt once said, 'believe you can and you're halfway there, and that's what Bill did — he believed," says Lifshin. "Cheers, Bill. It is well deserved."
"As one of the earliest pioneers of the space, Bill has been a leader at large for the industry and also for the individual resident from the time he founded ACC until his recent retirement," says Timothy Bradley, founder of TSB Capital Advisors. "The industry thanks him."
"Bill Bayless was extremely supportive of Student Housing Business from the day we launched the magazine, and that support was very important because, when the biggest company in the space is behind you and supporting you, that sends a message out to the rest of the industry," says Richard Kelley, publisher of Student Housing Business. 
"Bill also played a big role in turning InterFace Student Housing into the event it has become when early on he urged us to do one big national conference for the industry rather than doing a series of regional events," continues Kelley. "I always appreciated that with all he had going on, running a publicly traded company that was the largest firm in the industry, he also found time to think of us, and by extension, the industry at large. Bill, you are the GOAT."
"Bill has gifted the sector his brilliance, commitment to excellence and wisdom for decades," says Peter Katz, executive managing director investments with Institutional Property Advisors. "His consistency and perseverance have been contributory to ACC's brand, results and culture. As a spokesperson for student housing, he brought a credible, articulate confidence to a niche sector that has grown into an institutionally recognized industry. And I am sad to see him go as he was the only other vertically and follicly challenged member of the Interface Power Panel… We will all miss you and that smile, buddy!"
—Katie Sloan