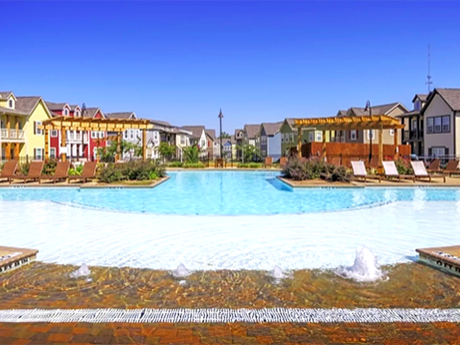 Starkville, Miss. — Centurion Property Group has acquired Aspen Heights Starkville, a 958-bed student housing community located near Mississippi State University in Starkville.
Built in 2014, the property offers a mix of two-, three-, four- and five-bedroom, cottage-style units with bed-to-bath parity. Shared amenities include a resort-style swimming pool, basketball court, sand volleyball court, fitness center, yoga room, game room and a movie theater. The property will be rebranded The GRAND at Starkville and is set to undergo capital improvements including the addition of a new pet park and hammock garden, and in-unit upgrades including updated flooring and the addition of smart televisions.
Scott Clifton, Stewart Hayes, Jack Goldberger and Barry Brown of JLL represented the seller, Aspen Heights Partners, in the transaction. Jayme Nelson and Jackson Finch of JLL placed a three-year, floating-rate loan with Tremont Mortgage Trust for the acquisition.
"Aspen Starkville was an attractive investment opportunity that fit into our strategy of acquiring large, well-located student housing communities at public, Power-5 Universities," says Aldo Facchi Jr., managing partner at Centurion. "We believe that there is an opportunity to substantially increase the net operating income through management efficiencies and in turn give our investors above-market returns."