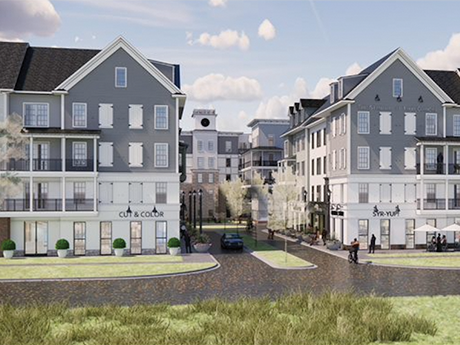 Storrs, Conn. — A joint venture between Landmark Properties and Manulife Investment Management has announced plans to develop The Standard at Four Corners. The 890-bed student housing community will be located at 1717 Storrs Road near the University of Connecticut campus in Storrs.
The project will offer studio through three-bedroom fully furnished units. Shared amenities are set to include 24-hour study lounges, a fitness center, computer lab, gaming lounge, heated swimming pool, hot tub and fire pits. The community will also feature 14,500 square feet of ground floor retail space.
The development is scheduled for completion in August 2025 and is the first project by the newly formed joint venture, which is targeting development opportunities across the U.S.
"Landmark is excited to partner with Manulife Investment Management on the development of The Standard at Four Corners," says Landmark President and CEO Wes Rogers.
"This represents the first investment in our new build-to-core venture with Manulife. Landmark continues to attract institutional capital to the student housing space due to our track record of success, vertical integration, and out-performance during challenging economic times."