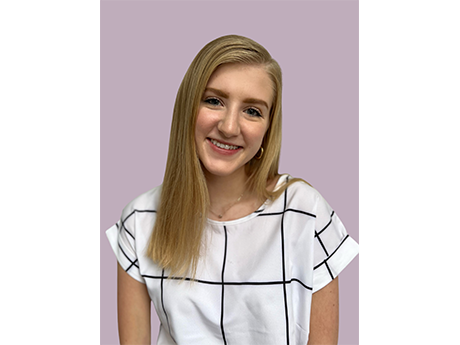 The importance of video content as a touchpoint with potential residents is rapidly growing in the student housing industry. Owners and operators of student housing are innovating more than ever to reach students, producing various types of video content from reels touring an apartment, to funny community TikToks and '3Dx' virtual tours. Creating this dynamic, fast-paced video content is an opportunity for the industry to relate to the current generation of college students that leasing teams shouldn't pass up.
Why is video content growing in importance?
If the massive success of TikTok has taught us anything, it's that Gen Z is loyal to no particular social media app or form of content. According to Forbes Technology Council, over 60 percent of TikTok users are Gen Z, proving that the generation of current and rising college students has greatly shifted their attention away from any written content and relate more to digestible video content. 
Gen Z grew up in the 'Digital Age' with any information they needed right at their fingertips, which sometimes lends to a shorter attention span while consuming content. According to a social media case study by marketing agency Online Optimism, the average attention span of Gen Z is just 8 seconds. Students highly value being able to quickly visualize a product or service over reading written content. A quick reel on your Instagram walking through your amenities is a lot more eye-catching and appealing to a student than a detailed, written list of amenities on your website. 
What kinds of video content can my community be producing?
The iLS Network team surveyed over 500 students at The University of Florida and found that 40.4 percent of the students surveyed agreed or strongly agreed that they are more likely to sign a lease with an apartment community that offers a video tour online. Virtual tours allow renters to visualize living in a community without stepping foot in your model and they make an excellent, share-worthy follow-up. A 3- to 5-minute virtual tour outlining your amenities and apartment features can be shared with international students unable to tour in person; potential roommates who didn't join the roommate leader to tour in person; or even guarantors and parents helping their students find an apartment from back home.
A professionally produced virtual tour isn't the only way to reach students! More and more apartments are using TikTok and Instagram reels to create a brand and feel for their communities. Whether they use the latest trending TikTok sound to make a funny and friendly reminder for their residents to pick up their packages or to promote their current special for new leases, these short-form videos are a quick and relatable way to reach students on a platform they're already glued to.
My personal experience with producing video content started with a YouTube channel. My channel grew to be a part-time job through high school and college, maturing alongside me as I developed new interests and passions. My team at iLS is constantly looking for ways to innovate new video concepts, from producing professional virtual tours with local videographers to featuring full-screen background videos of Gainesville apartments on our Swamp Rentals homepage and featuring virtual 3Dx tours on our apartment listings. Our team of student interns on our newest apartment search, ApartmentsForLegends in the Tuscaloosa market, spent an afternoon recording a reel walking around campus and asking students about their favorite features in their apartments near UA.
We firmly believe few things are more personal than helping someone find a place to live and that the apartment industry gives us professionals so many opportunities to promote our product. Video content gives us an opportunity to give our community and brand a personality, and truly resonate with our target audience.
What are some tips for filming video content?
Don't be afraid to get on camera!
No matter the content format or messaging, video content is an important form of content for promoting your community. You know your community better than anyone, and no one can deliver a more informational and helpful video than you.
Avoid following a strict script in any video content.
We aren't paid actors, and we find that videos feel stiff and unnatural when industry professionals try to follow a script word-for-word. The reality is most team members who would be on camera for video content, for example, a leasing agent filming a virtual tour, has property information very well drilled into their brains. It flows more naturally and feels more relatable when professionals get on camera and speak from the heart.
Remember to have fun.
Don't feel the need to keep all video content serious, especially on TikTok and Instagram. Keep things professional and classy but remember that students will relate to your brand more when they see you in on the latest trend. 
—Sarah Watts got her start in the student housing industry as a leasing agent in college, and is now the market director for iLS Network, a collection of by-the-bed apartment searches. Sarah oversees the UF, FSU, USF and UCF markets, providing local service and qualified traffic to student housing partners.