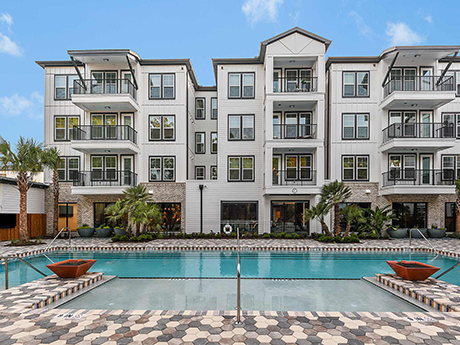 Chicago — The Scion Group has announced the acquisition of 32 student housing properties totaling 20,000 beds. 
Acquisitions were completed in separate transactions through investment partnerships with a Brookfield private real estate fund and with PGIM Real Estate. Twenty-seven of the communities were acquired through the joint venture partnership with Brookfield. Twenty-five of the properties were acquired from Harrison Street, as previously reported by SHB.
"The communities we've added in just a few months represent nearly $1.7 billion of transaction value, as well as the establishment of new partnerships with two of the world's most preeminent real estate investors," says Robert Bronstein, president and co-founder of the Chicago-based firm. 
"That's a testament to Scion's focus and track record, and also to the strength and resilience that our sector has demonstrated during the past two years. As excited as we are to reach the milestone of being the largest owner/operator of off-campus student housing, our growing scale and national footprint also enable us to make further investments in our operating platform and proprietary technologies, benefiting our entire portfolio."
Scion's partnership with PGIM Real Estate launched earlier this fall with the acquisition of two Class A student housing communities at Rutgers University and the University of Florida. Scion's total managed portfolio now comprises over 78,000 beds of student housing communities serving 74 college and university markets in 34 U.S. states.