Student Housing Business' prestigious Innovator Awards celebrate excellence in both off- and on-campus housing and draw a robust number of entries and interest.
Each year, Innovator Award winners are announced during a special event at the annual InterFace Student Housing conference.
The portal for submissions opens in January. Contact Randy Shearin for details.
Innovator Awards winners are also profiled in a special section of Student Housing Business magazine.
To see past innovator awards, click the links below: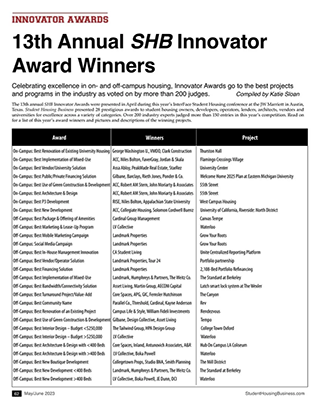 Click here to see the 2023 Student Housing Business Innovator Awards magazine feature, with property photos.