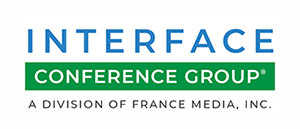 InterFace Conference Group, a division of France Media Inc., produces more than 30 conferences each year, including InterFace Student Housing. These events provide educational content and networking opportunities for commercial real estate professionals. Each InterFace event attracts the owners, investors, developers, operators, lenders and intermediaries that are most active in the property sector niche or geographic market focus for the event.
France Media Inc. is the publisher of Student Housing Business, as well as 10 other commercial real estate magazines, and several websites and newsletters that cover the industry.
Follow @InterFaceGroup on Twitter and on LinkedIn.
To receive our once-a-month email announcing future conferences, click here to subscribe.
Upcoming Conferences
Click here for monthly calendar view.
InterFace Active Adult 2022
The second annual InterFace Active Adult conference is the industry's only in-person conference devoted entirely to the active adult/55+ niche. This event will bring together the leading players in the burgeoning active adult/55+ segment, which includes seniors housing owners, operators, investors and developers active in this space.…
InterFace Denver Multifamily 2022
Join us on June 16th at InterFace Denver Multifamily conference to learn more about the opportunities in the market while networking with the people who are buying, selling, developing, redeveloping, or financing multifamily properties in the Denver area.…
InterFace Southern California Desert Commercial Real Estate Conference
The InterFace Southern California Desert Commercial Real Estate conference will bring together the commercial real estate community throughout Southern California including the desert markets of Mojave River Valley- Adelanto, Barstow, Hesperia, Victorville, Apple Valley, Coachella Valley, Palm Springs, Desert Hot Springs, Cathedral City, Rancho Mirage, Palm Desert, Indian Wells, La Quinta, and Ind...
For more information, visit www.interfaceconferencegroup.com.