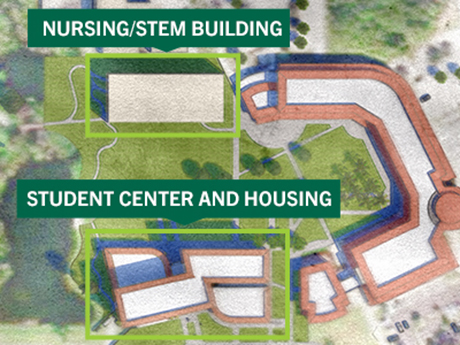 Sarasota, Fla. — The Florida Board of Governors has approved plans to develop a residence hall and student center on the University of South Florida's (USF) Sarasota-Manatee campus.
The project is set to include a 32,000-square-foot student center with a bookstore, dining space, lounges and meeting rooms and 68,000 square feet of residential space. The student housing portion will offer 70 double-occupancy and 60 single-occupancy bedrooms in one-, two- and four-bedroom configurations with shared bathrooms, living spaces and kitchens or kitchenettes.
"The new housing and student center is crucial to supporting the growth of the University of South Florida Sarasota-Manatee campus," says USF President Rhea Law. "This new project will allow the campus to strengthen the overall student experience as it continues expanding its academic program offerings in high-demand fields."
The 100,000-square-foot complex is scheduled to open in fall 2024 and will be the first on-campus housing on the university's Sarasota-Manatee campus.