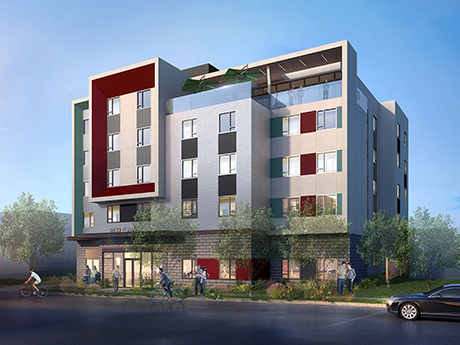 San Diego — Campus Life & Style has been awarded management of two student housing communities located near San Diego State University. The properties — dubbed StateSide and Monte — are currently under construction by Next Space Development, and will offer a total of 315 beds upon completion.
StateSide is expected for completion in August and will offer a mix of two-, three- and four-bedroom units with double-occupancy options available. Amenities at the property will include a fifth floor sky lounge, study spaces, a community kitchen and outdoor lounge space.
Monte is set for completion in August 2024 and will offer three- and four-bedroom units, also with the option for double occupancy. Shared amenities will include study rooms, a community kitchen, courtyards and a 2,000-square-foot rooftop terrace.
"We are thrilled to partner with Next Space Development to operate these luxury-grade student apartments," says Jim Sholders, CEO of Campus Life & Style. "The development and opening of StateSide and Monte are part of a larger vision that has been in the works for years. The inevitable success of these deals will continue to inspire further deals in the market which are all steps from campus."