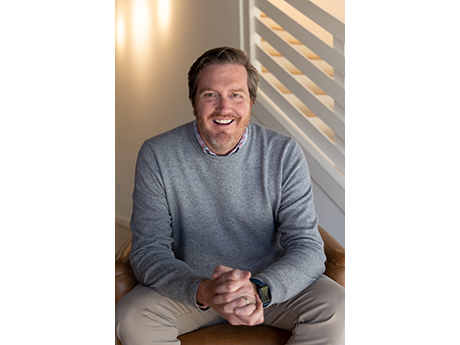 College life is as much about human connection as it is about education. In fact, the increased chance for human connection is why many students prefer "immersive" living environments that offer dynamic interactions with peers. 
When considering the progressive trends in the student housing sector, amenities that energize outdoor lifestyle spaces while fostering community, camaraderie and inclusivity earn high marks for enriching higher education experiences.
College Transitions & Social Turbulence
Transitioning into higher education can be both exhilarating and overwhelming for students. There are not only more rigorous academic demands, but also challenging social adjustments that can negatively impact overall well-being and happiness if not managed properly. Often, this season of change is most difficult for those who are living independently for the first time, away from the safety net of loved ones who have cared for and supported them in early life. 
Social support is vital to helping students successfully navigate and adapt to their new environments, routines and responsibilities. What's more, many young adults crave fun, interactive experiences with their peers. But forming new relationships is often easier said than done. Like a tree without roots, it can be daunting to establish a new group of friends when you feel socially disconnected or out of place. However, student housing communities can offer solutions that support students as they seek to form new friendships during this transition. 
Outdoor Games Enrich Student Experiences
Nationwide, student housing properties are pushing to make residential experiences livelier and more vibrant. Enhancing outdoor lifestyle areas is a critical focus because they provide convenient spots for casual and spontaneous social interactions. By adding a diverse mix of entertaining games to these spaces, property owners and managers can increase the chances of connecting residents with a wider variety of people who share similar interests. When it comes to strategies for success, decision-makers should consider placing enjoyable, socially engaging amenities in outdoor common areas traversed by scores of students each day.
Many popular outdoor games score big at fostering community, camaraderie and inclusivity. Pickleball, one of America's fastest-growing sports, tops the list of trending amenities for all types of properties, including dorms and student apartments located on- or off-campus. Cornhole and bocce ball are other in-demand options for outside recreational fun. Along with easing the ability to build friendships, these team-oriented activities may strengthen a person's sense of belonging, further enriching student living experiences.  
Sense of Belonging Impacts Tenant Retention
Deeping this sense of belonging can also improve academic achievement as well as emotional and mental health, all of which are essential to ensuring that students persist to graduation. In their book, "The Impact of a Sense of Belonging in College: Implications for Student Persistence, Retention, and Success," authors Gavin Henning and Erin Bentrim acknowledge a growing awareness that traditional approaches to maintaining and increasing student retention, persistence and graduation rates are no longer working. Rather, outside-the-box strategies that make learners feel included, accepted, valued and supported are often more effective in promoting scholastic success and well-being.
Considering this revelation, student housing communities should think seriously about best practices for designing recreational spaces. Offering outdoor games that augment social connection can be pivotal to helping college students embrace their "temporary homes" and make it to graduation. This game-changing choice also benefits property owners by improving tenant satisfaction and retention.
The Value of Quality Investments
Demand continues to rise for outdoor amenities that improve the lifestyle of student residences. Naturally, property decision-makers want to make wise investments—and preferably, without breaking the bank!
Premium outdoor games rank high on the list of cost-effective amenity options that maximize value and are designed to last. Durable, top-grade materials built for wear and tear are ideal for outdoor spaces, and they usually require less maintenance and do not need to be replaced as often, compared to standard products. Quality craftsmanship also supports safe, efficient transportation and storage, decreasing the chance of property damage and further increasing the return on investment.
Designing spaces for flexible, multipurpose use is advantageous on any property. Lightweight, portable outdoor games are an excellent choice for multipurpose spaces because they are a breeze to set up and move as needed. Bocce ball and cornhole, for instance, can be set up in a variety of areas, allowing students to engage in different activities without taking up permanent space. Portable pickleball systems also support the ability to flex valuable space. 
Be sure to also look for clever features that enhance performance and user experiences. Built-in scoring systems are a nice value-add, as are designs engineered for easy setup and tear down or convenient travel and storage. Products with multifunctional capabilities—such as a carry case that doubles as a cooler, drink stand or seat—can make recreation time more enjoyable as well.
In addition, student housing communities featuring a diverse mix of well-designed outdoor amenities make grounds look more welcoming and memorable. The incorporation of attractive exterior elements appeals to current and prospective residents as well as visitors. Games with stunning designs, eye-catching colors or unique shapes may leave lasting impressions that increase the competitiveness and value of the property. Strategic placement is also crucial to creating an inviting atmosphere that promotes student socialization.
Fun & Friendship – a Winning Combo
Now more than ever, tapping into social connection is key to delivering dynamic student living experiences. Outdoor games are simple to integrate yet powerfully effective at bringing people together. Additionally, active and social environments improve residential culture and ambiance, which drives property appeal and value. If you're looking for a wide range of benefits and the biggest bang for your buck, outdoor games that foster fun and friendship are the way to go.
—Glen Collins is the founder of Autside, a lifestyle brand that develops premium-quality outdoor games and accessories with an emphasis on design and social good.