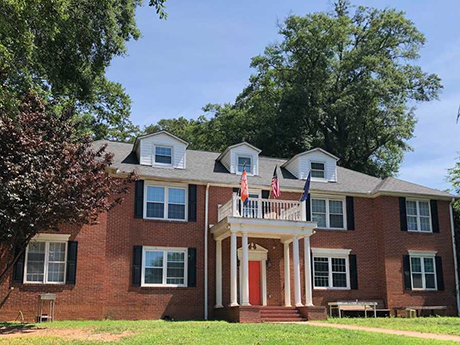 Clemson, S.C. — Amplify Development Co. has acquired a Greek housing property located near Clemson University in South Carolina. The community is located on a 24,000-square-foot lot at 173 Old Greenville Highway along the northern edge of the university's campus.
The three-story property offers 15 surface-level parking spaces; multiple kitchen, dining and common areas; and 10 units that can accommodate 20 to 30 beds. Amplify has secured a multi-year master lease with an established Greek organization to occupy the space.
Cosmetic and interior renovations are planned for the community, details of which were undisclosed. This acquisition marks the firm's fourth Greek housing-focused property, including communities at Penn State University and Colorado State University.
"Our top priority is to maintain and improve the existing Greek housing use in the near term, but we also see the site as a potential redevelopment opportunity in the future should the city of Clemson see a need for more privately owned, traditional student housing," says Alec Paddock, managing director and co-founder of Amplify.